Install Guide
Our install guide
Learn how to install our auto clicker
Install
Download the auto clicker
Unzip the file (right click on AutoClicker.exe and press 'open'):
Open the file. Now you will get a warning (Windows SmartScreen). Click on 'Run anyway':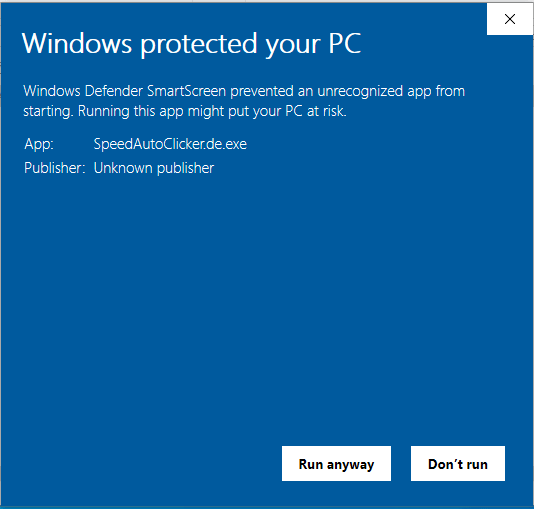 Your Auto Clicker should start now.
You have Questions?
We have answered all questions in our FAQ..
Join our Discord Server!
Have a look at our community here: https://discord.gg/U9cSN5uNhJ
Download the Speed Auto Clicker now!
Try out the great unblocked speed auto clicker for free!